Carolina Country Music Festival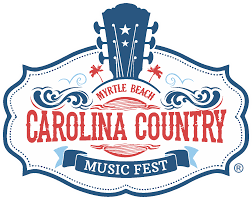 Alexis Acree, Staff Writer
April 7, 2019
Taking place between June 6 and June 9, many gather to the Myrtle Beach Pavilion to see over 40 country artists perform. Getting its start in 2015, there were 20,000 attendees at Carolina Country Music Festival. Since then, the number has only increased. The lineup for this summer includes performers like Dierks Bentley, Thomas Rhett, Dustin Lynch, Alabama and Florida Georgia Line.
CCMF offers a unique style of ticketing; attendees wear wristbands that allow their entry. Guests can also charge drinks and food to the wristband. General admission ticket prices start at $189.99, including a three day entry. VIP tickets can score a four-day admission in seating that is closer to the stage, costing around $350. Their website offers payment plans for ticket costs.
Lilly Hortis attended last year and regrets the fact that she didn't purchase VIP tickets. "There was a huge gap in benefits between general admission and VIP ticketing. This year I know how much more VIP offers."
Many tourists come in for the event, traffic comes along with them. Whether residents attend or not, nearly the entire city is affected in some way by it.
WMBF.com says that last year, "The city of Myrtle Beach spent over $100,000 on police officers, emergency crews, trash pickup and other city services for CCMF."
In the end, the festival has much to offer that makes it worth it for many. Aside from the illustrious performances, other exciting things are offered. Contests and raffles have some rewarding prizes like thousands of dollars in cash or a chance to meet some of the headlining artists.
Those who have gone are sure to go again.  It's an awesome time to spend time with friends and enjoy music from favorite country artists, whether you go for one night or for the entire weekend.  
Emma Hamilton explains, "I have been since the start in 2015; it's something I look forward to every year."
Tickets are still available via the festival's website at carolinacountrymusicfest.com/tickets.