Wrestling with Team USA – Isaiah Poppe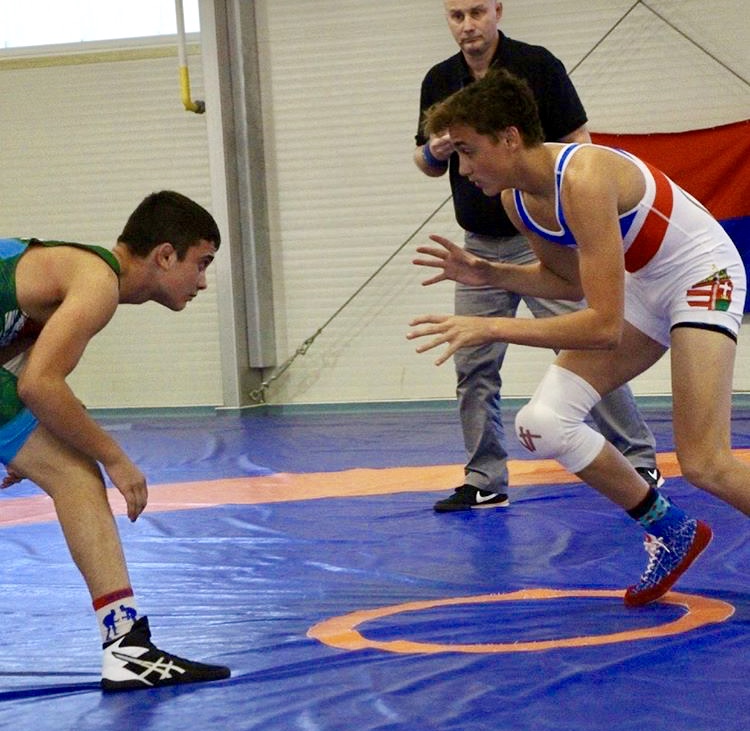 Sophie Gamble, Staff Writer
October 10, 2019
Imagine traveling all the way to Europe for wrestling.  Junior Isaiah Poppe had the opportunity of a lifetime. Poppe was able to travel to a couple of European cities; Budapest, Hungary and Zagreb, Croatia to compete with Team USA this past August.
Poppe has been wrestling since he was in kindergarten, twelve years this December. Wrestling is so important to him and his father, so when his dad discovered this competitive opportunity, he immediately signed Isaiah up. 
Isaiah was selectively chosen to attend this wrestling trip with Team USA. Poppe put in so much work and effort, practicing in North Carolina 2-3 times a week after school, yet still practicing with our school team almost every night. Team USA recognized Isaiah's draw and work ethic.
"I was definitely nervous wrestling for Team USA," shared Poppe. "I knew it was a big deal because it could affect my future with wrestling and colleges."
Poppe was given the "Challenger Coin." The Challenger Coin was given to only nine wrestlers out of the twenty-one wrestlers on Team USA. The coin represents a "warrior," meaning that on and off the mat, Poppe is "tough," "courageous" and he "defends the weak."
"I felt honored to get the Challenger Coin because it made my trip more worthwhile, and it meant a lot more than just a coin to me," said Poppe.
Poppe wrestled two Hungarian National Champions at the Freestyle and Greco meet. Team USA wound up beating Team Hungary after a long battle. 
"During the meet, my adrenaline was pumping, and I was so ecstatic to wrestle," exclaimed Poppe. "This was the trip of a lifetime, and as for other wrestlers, I would definitely suggest applying for a position on Team USA."
Team USA tried their hardest and was rewarded with a win.  Poppe continues to work hard and is very thankful for this opportunity,