Tiger King: Is It Worth the Watch?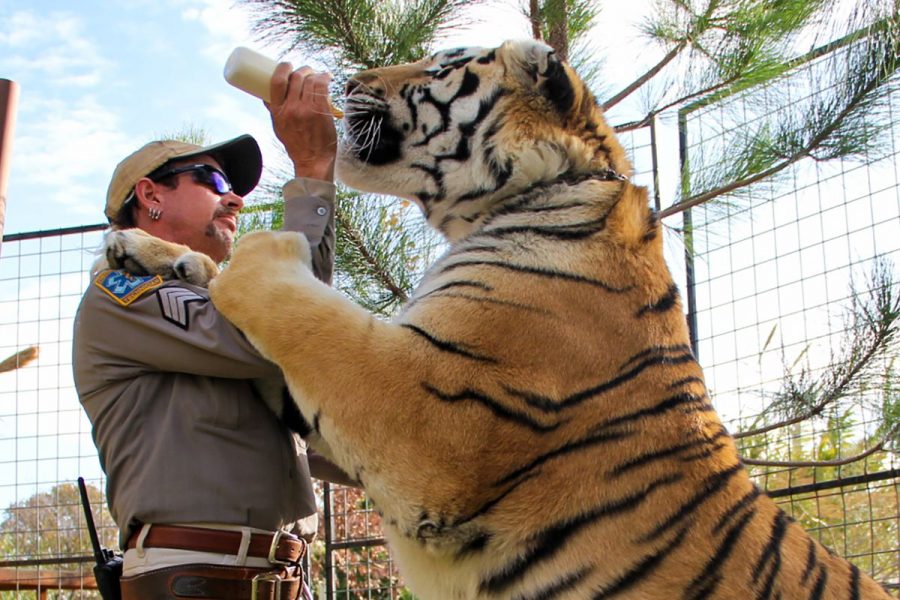 "Tiger King,"  the Netflix docuseries that took the world by storm with its drama-filled peek into the big cat community of the United States, has entertained the world while everyone is stuck at home. Wild is only one of the several words that can be used to describe this show.
What started as a five-year film journey about big cats, turned into one of the most popular shows today. The several ups and downs throughout the series keep its audience on the edge of their seats, or beds, until the very end. If it didn't have such a Hollywood twist full of secrets and dysfunctional lifestyles, this could have been an educational docuseries. 
Overall, I thought this docuseries was very entertaining. It was fun to indulge in the drama between the subjects of the show. I don't believe it served its purpose of giving the audience a view into the big cat world; however, I feel that it did give people a sense of the "hidden" aspects behind big cats and the aspect of keeping them in captivity.  It definitely opened the door for animal rights activists to voice their opinions.  
Joe Exotic is a man with an electric personality and love for tigers. He may not have been right about many things, but I do side with him on the fact that Carole Baskins definitely had something to do with her billionaire husband's mysterious disappearance. I think she's just too shady to be innocent. To add to that, Carole kept practically all of his money; his ex-wife and daughters only saw about 10% of Don Lewis' billions. 
Esmeralda De Los Santos, a sophomore, comments, "All I have to say is Carole Baskin did it. She was laughing while talking about her husband's disappearance. She pretends to be innocent, but I think we all know what happened to Don Lewis."
Other viewers may not have enjoyed the docuseries as much as I did. Some people just don't get a kick out of the drama. Maybe it's the subjects that turn them away because they are very questionable people. I myself am not one to enjoy listening to rich people's problems, but I don't believe that's what this show is. They might just hate the fact that people can treat animals like that. 
Others believe the show is all-in-all a train wreck. There's so much going on at all times throughout the seven episodes. Whatever their reasoning is, everyone is entitled to their own opinion, and I won't blame them for not liking this series. 
Sophomore Julia Salazar shares, "I think [Tiger King] is interesting, but it's just some quarantine binge." 
After the docuseries had been out for a while, Netflix posted another episode. This episode was a followup film review conducted by actor Joe McHale. It's a series of interviews with subjects in the show almost like a final "Tiger King" reunion. I don't think it was a needed episode, but it was very funny. They weren't really asked any questions about how their lives have improved or not. The questions were more orientated towards their thoughts about the show and Joe Exotic. It was interesting to hear their opinions and jokes.
Overall, this show was only interesting if the viewer is a drama lover. It didn't really serve its original purpose, but it was comical. It's an interesting watch for someone looking for a short binge to pass the time.
About the Contributor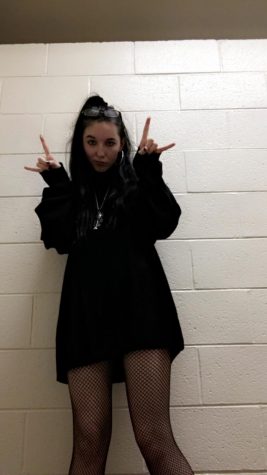 Kaya Perry, Co-Editor
Senior Kaya Perry is an editor for The Prowler.  She's been on the staff for two years now. Kaya spends a lot of her time writing in her journal, hanging...