Melanie's Comeback: K-12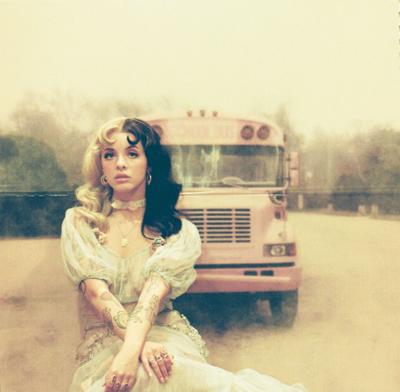 Hang on for a minute...we're trying to find some more stories you might like.
Singer-songwriter and now producer, Melanie Martinez, released her second album on September 6, 2019, after a four-year hiatus. However, this album came with an extra treat for her fans: a full-length movie. The movie and album share the name K-12, and all 13 songs from the album are featured in the movie.
Martinez's music tells the story of a girl called Crybaby, who is supposed to represent Martinez herself because that's the name she was called as a child. Her first album, Cry Baby, tells the story of Crybaby's childhood, and K-12 tells about her school life. 
Although Cry Baby was a great album, K-12 showed Martinez's advancement in the music industry. It's evident that she's worked very hard to piece together this project. Her music and intricate choreography blend perfectly into the movie. The unique visuals keep the attention of the viewer throughout the entire film.
Martinez uses metaphors combined with a sweet, pop sound to create music that is catchy and speaks a message. In each song, she addresses different issues that many students face in school. Such issues are dealing with dress code, getting heartbroken, mixed feelings towards body image and fake friends. However, these are only a few of the many issues she speaks out about in K-12.
Personally, I've loved Martinez's music since the day I first heard it. Her sound and style were so different that it intrigued me. Because I can relate to some of the struggles that inspire her music, I enjoy listening to it more. It's also nice music to play when I want to relax. 
I feel that high school students should listen to K-12, especially if they can relate to any of the songs. It may not be their "type" of music, but they might find themselves enjoying it more than they thought. There's no way to be entirely sure that they won't like it, so the only way to find out is to listen.
If you're interested in watching the movie, it's free on Youtube with no ads, and the album is on all music streaming platforms. 
About the Writer
Kaya Perry, Co-Editor
Kaya Perry is a senior who loves to read and write. After two years of being a writer for The Prowler, she's now an editor. She spends most of her time...